Shareholder
SOBEGI has been part of the Total Group's extraordinary discovery of Lacq gas since its inception.
Our history
In December 1951, in the Atlantic Pyrenees-a major natural gas field was discovered.The gas was distributed throughout France via pipelines until 2013. The National oil company of Aquitaine - SNPA, who exploited the gas commercially, and who created SOBEGI in 1975. The SNPA became the National Elf Aquitaine company and Total Fina Elf became Total in 2000.
Total group is a 100% shareholder of SOBEGI.
In 2015, SOBEGI's Capital was- € 7,743,190 – which was represented as follows: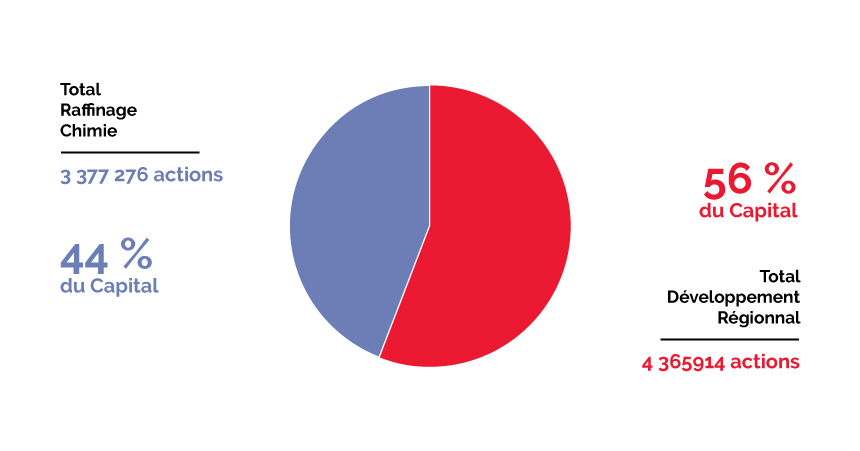 Total
Total is a leading global oil and gas company and a leader in solar energy. It is based in 130 countries. The Group employs approximately 100,000 employees with one philosophy: a commitment to better energy.
Total's Regional Development program aims to support the creation and growth of small and medium sized companies that transmit and export. In France and the rest of the world, the Total group contributes to its partnership with local socio-economic employees helping the regions create and maintain employment.
The Total Exploration & Production branch operates in over forty countries. Its activities help in renewing hydrocarbon reserves and produce oil and gas in the safest optimal conditions.
The demand for oil and gas demands across the world are increasing. Total is able to cover the entire production chain, from the extraction of crude oil and natural gas to the creation of energy, refinery and commercial exploitation.